Good Shepherd catholic Parish
​
Mount
Isa
Click the PDF link for our Roadmap to
Re-opening a COVIDSAFE Parish
The coronavirus (COVID-19) is continuing to be a growing concern for health authorities worldwide and as at 12 March, the World Health Organisation (WHO) declared this matter a pandemic.
​
To keep up to date with the most recent information, be sure to access the Diocesan Website - just click the button below
For Mass streaming options click the button below, or go to the 'Our Ministries' drop down bar
Stay safe and look after each other during these difficult times. Continue to follow the advice from medical experts, and reach out if you are in need of support.
Prayer in this time of Crisis
Almighty and all-merciful God,
Lover of the human race, healer of all our wounds,
In who, there is no shadow of death,
Save us in this time of crisis:
Grant wisdom and courage to our leaders;
Watch over all medical people
As they tend to the sick and work for a cure;
Stir in us a sense of solidarity beyond all isolation;
If our doors are closed, let our hearts be open.
By the power of your love destroy the virus of fear,
That hope may never die
And the light of Easter, the triumph of life,
May shine upon us and the whole world.
Through Jesus Christ, the Lord risen from the dead,
Who lives and reigns for ever and ever.
Amen.
Holy Mary, health of the sick, pray for us.
St Joseph, guardian of us all, pray for us.
A Pastoral Letter from
Bishop Tim Harris
Click the PDF button below to access Bishop Tim's Pastoral Letter regarding the latest instructions in response to the COVID-19 Pandemic
Each week, after 9am Mass, the Youth of the Parish come together at the Catholics In Action Youth Group. Stay up to date with their experiences through their weekly blog.
Good Shepherd Parish is a welcoming community, with many ministries actively serving God.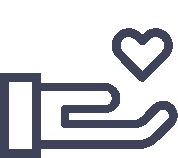 "I Myself will feed them"
-- Ezekiel 34:1
Welcome!
This website is designed as a source of information for our parishioners and visitors, and provides an insight into the vibrant Catholic Community of Mount Isa, North West Queensland.
​
Rev. Fr. Mick Lowcock PP
Catholic diocese of Townsville
Catholic Diocesan Centre
​
266-270 Stanley Street
(PO Box 6149)
Townsville, Qld 4810
Ph: (07) 4726 3200

Email: diocese@tsv.catholic.org.au
​